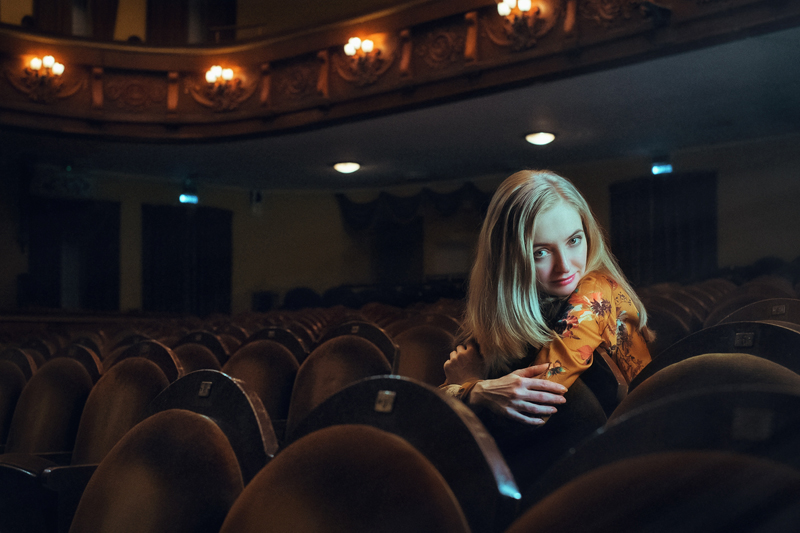 Articles that explore the development of film as an art form and also look forward to its future.
Downstairs Film Review

"Downstairs" proves that silent star John Gilbert had the ability to adjust to the new sound medium and the cynical zeitgeist of Depression-era America. A conniving chauffeur profits by exploiting women both financially and sexually in this 1932 film.
Haunted Screens - German Expressionism in Film

German Expressionist films, produced between 1913 and 1933, influenced American film noir and continue to inspire filmmakers, including Tim Burton and Ridley Scott. I attended a museum exhibit that displayed set designs and production stills from groundbreaking features such as "Metropolis".
Movie Awards

Subtopic - Subject Movie Appreciation. Brava! Bravo! Awards galore cascade like autumn´s golden falling leaves. Who wins what where when and why?
Movie Terminology Definitions

Much of filmmaking jargon is useless to the casual movie goer but some concepts are actually useful for adding to your enjoyment of movie viewing.
My First Time in Hollywood Book Review

In 1909, Hollywood was a dusty village surrounded by orange groves. Then the movie folk arrived. "My First Time in Hollywood" presents 42 of Hollywood's pioneers and their role in creating a town and an art form.
Three Capsule Film Reviews

Reviews of "Janis: Little Girl Blue", "Stealing Charlie Chaplin", and "Blade Runner 2049".
Thunderheart and The Activist Film Review

"Thunderheart" and "The Activist" are political thrillers that also comment on the stereotyped view of the American Indian in Hollywood films.
Top 10 Movie Songs - Vocal

These songs are performed during the film or featured on the soundtrack. See if my eclectic mix of favorites matches some of your own.
Editor's Picks Articles
Top Ten Articles
Previous Features
Site Map
Content copyright © 2018 by . All rights reserved.
This content was written by . If you wish to use this content in any manner, you need written permission.
Contact Angela K. Peterson for details.